May 24, 2022
The Inspiration for Hits! The Musical: Tampa's Entertainment Revue
Entertainment Revue has been an artistic staple in the Tampa Bay Area since its inception in 1989. Cynthia Nekvasil, now Director of Hits! The Musical, established Entertainment Revue ("ER") as an outlet for Tampa's young stars to showcase their talent for the community. Over the years, she and the ER girls developed the group's iconic medleys: Blues; Hollywood; 50's, 60's, 70's; Country; Pop; and the Patriotic medley. Cynthia retired from Entertainment Revue in 2015, but the girls have continued performing her medleys for rapt audiences, and still do so today! ER has performed over 1,000 shows at community events, political events, professional sporting events, and in theaters across the state of Florida and beyond. There is something so special about a group of young entertainers performing at that level that has kept audiences coming back year after year. With only a few years of training at most, the girls consistently produce dazzling performances, and that display of youthful potential is now the cornerstone of Hits! The Musical.
The environment Entertainment Revue creates for its performers has set the girls up for success, even beyond their time in the group. ER is well-known for its ability to produce young stars, on Broadway stages, in the popular music industry, and other entertainment productions. Record deals, theatre contracts, and admission to competitive music and performance programs after high school are common for ER girls, and, while in grade school, it is typical for the ER girls to be front and center in any school production, cast as leads every year at some of the best theatre and music programs in Tampa. Both the practical training and talented community offered by Entertainment Revue is special; ER produces stars, plain and simple.
Being in the national spotlight is not something new for Entertainment Revue. The group has performed for three Presidents, appeared on "CBS This Morning" and "The Today Show," and has performed at many corporate conventions.
The group is recognized nationally as an outstanding training ground for young recording artists and performers. Eight cast members have signed major recording contracts with Epic, RCA, Arista, Atlantic, and Curb, and have been featured performers on tours with NSync, Britney Spears, and the Backstreet Boys. Entertainment Revue has also produced four American Idol Finalists, and a top six finalist on Dancing with the Stars and America's Got Talent. Additionally, three of its cast members landed starring roles in Broadway productions: Amelia Shapiro in the title role of "Matilda" on Broadway, Abigail Shapiro in the role of "Cindy Loo Who" in the Grinch on Broadway, and Jenna Rubaii as Mary Magdalene in the 50th Anniversary show of Jesus Christ Superstar. ER alum Chloe Lowery also recently performed on Broadway in Rocktopia and has the lead role in the Trans-Siberian Orchestra's national tour. Finally, 17-year-old Gabriella Valdes, "Vella" just signed a recording contract and is touring nationally.
Backstage, Entertainment Revue is even more than a performance group. The ER girls form lifelong friendships during their time in the group. The hours of rehearsal become hours of bonding, and despite attending different elementary, middle, and high schools over the years, the girls maintain their affection for and support for one another. In the girls' performances outside of the group, it is common to see a crowd of ER girls in the audience of local high school plays, musicals, and concerts, as well as local performance gigs they book individually. Graduating ER seniors consistently have some of the most guests at their high school graduations, as many of the girls attend each other's ceremonies before making the leap to college or professional performance work. Entertainment Revue is a loving, supportive community – a family – founded on a shared love of performing and a shared talent for the stage.
Bob Gries, Hits! The Musical Executive Producer knew audiences across the country needed to experience what the Tampa community has been enjoying for decades. Thus, Hits! The Musical was born. If one city is home to such a plethora of talent, searching the nation will surely produce a cast unlike anything seen before. On a personal note, too, with his passion for both philanthropy and the arts, he wants to give to other young performers what the ER girls have been able to experience through their Entertainment Revue family. Entertainment Revue's medleys have served as inspiration for Hits! The Musical's set list, and the cast will reflect the star quality the ER girls bring to the stage – but this time open to talented kids of all genders, with casting calls all over the country. Finally, the opportunities Entertainment Revue provides to both audience and performers will be accessible across the United States in a new format, specially produced for the national stage!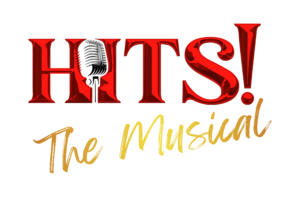 Back to all posts