May 27, 2022
Hits! The Musical – From Executive Producer Bob Gries
I'm often asked what my inspiration was for Hits! The Musical. The answer is simple, I've had the honor of watching many of America's most talented young singers for the past 30 years. Many have gone on to professional careers as recording artists, Broadway stars, and actresses. The group that they were all cast members of, the Entertainment Revue, was and remains one of the most wonderful examples of sisterhood that I have ever seen. The local group from Tampa ranged in age from 6-18 and it was remarkable to watch young performers see the older ones do something and say "I can do that too". The group created a series of musical productions and medleys that showcased the best of Pop, Rock, Country, Blues, and Broadway music.
After seeing the group's annual show each year (and how much the audiences loved the show), I would leave thinking the show needed to go to Broadway. But some of the girls would say, "Broadway is for theater so that's not the right place."
I'm not sure I agree because the show was better than many things I have seen on Broadway but I accepted their comments. And then I would forget about it until Entertainment Revue's next show.
I'm fortunate to have a very successful investment business developing real estate and buying and selling companies. The goal is to make money and we're very successful at doing that. But it's not very creative and sometimes lacks the entrepreneurial challenges that I enjoy.
So, after saying over and over (for 25 years) that this marvelous ER show deserved to be seen nationwide, it was time to actually do something about it.
And if we were going to tour nationally, then we had to raise the bar. Really high. We had to take every aspect of the show and make it better. We had to get the best of everything; Best performers, best creative team, best accommodations. Money is always a consideration but it would not stand in the way of creating something special. Something epic. Something that showed how incredible young people can be.
We already have 50 shows booked for 2023 and have hired a fantastic creative team. Each of them have long-standing professional careers and experience. They have worked with megastars like Rihanna and Carrie Underwood, but what drew them to this project is the same thing that attracted me: the opportunity to work with the very best young performers in the country. Young people who have a "fire in their belly" to be great, to be the best.
Hits! The Musical is unique. It's the first time there has ever been a cast of all performers ages 8 to 23. This cast is going to show America that they're as good as anyone. Don't doubt Generation Z!
Audiences will be singing and dancing in their seats because the songs are America's favorites. Combine that with electrifying dancing and hundreds of costume changes and you have America's next great musical experience. It's going to be a fantastic show. A 90-minute show – not a competition like American Idol or America's Got Talent.
As I write this now, we are two weeks away from leaving on our six-week audition tour across 31 cities. In total, 12,177 miles. There was no way I was going to sit in a car that long so we purchased a new RV, now known as the Hits! Mobile.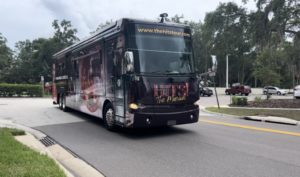 For longer trips, we will be flying on the Hits! private plane. But it's not just our staff that's going first class. We want our cast and crew to have the best accommodations so we've rented the best touring bus we could find for our 2023 tour. I'm guessing that the American Idol superstars don't travel any better than we do. It's super comfortable with fully reclining seats. So, it will be easy to relax and sleep when the cast is not doing their homework.
So regardless of your location or experience, come out and audition for Hits! The Musical. You can do it in-person or virtually. It's going to be the experience of a lifetime!
— Bob Gries
Executive Producer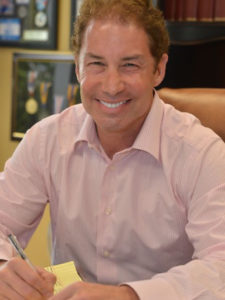 Back to all posts